EXPERT
A SWORN AND COURT-CERTIFIED EXPERT
Thomas M. Friesacher, a sworn and court-certified expert for aviation, flight training and flight accident investigations, is your point of contact for technical clarification and the preparation of expert opinions for your flight-specific disputes.
As an independent external expert, I advise the European Aviation Safety Authority EASA in various areas and am available to the European Commission as an expert for the Horizon 2020 project, among other things.
My reports are independent, impartial, objective and of a high level of expertise based on scientifically sound foundations.
weiterführende Information
PROJECTS
PROJECTS I PARTICIPATE IN
If you are interested in one of my projects or would like more information about it, please contact me. I am at your disposal for information or for further projects.
JUDICIAL CERTIFICATION
AVIATION – AIR ACCIDENT INVESTIGATION
ACCIDENT RESEARCH
SCIENTIFIC PUBLICATIONS
Thomas M. Friesacher, MSc deals scientifically with the pendulum behavior of airline pilots and the associated pre-stress levels as well as the influence on the performance of pilots.
A study on the commuting behavior of European airline pilots was conducted in the summer of 2014, which produced significant empirical results.
Further active research takes place at the Institute for Accident Investigation, University of Cranfield, UK at PhD level.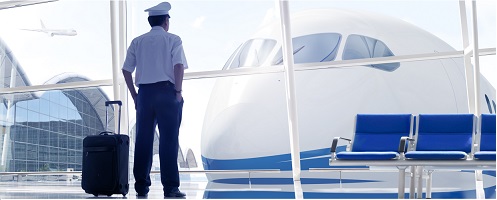 Scientific publications:
Friesacher, T (2015) " Aspects of a European Airline Pilot Commute " (2015) Cranfield University, Cranfield, UK, 2015
Steiner, D., Kovacic, I., Burgstaller, F., Schrefl, M., Friesacher, T., Gringinger, E., (2016), " Semantic Enrichment Of Dnotams To Reduce Information Overload In Pilot Briefings ", Integrated Communication , Navigation, and Surveillance Conference (ICNS), 2016, Herdon, VA, 2016
Friesacher, T., Greaves, M., (2016)," The Effect of Commuting on Pilot Self-assessment of Stress and Performance ", International Society of Air Safety Investigators (ISASI) Conference, 2016, Reykjavík, Iceland, 2016
BACKSTAGE
UNIVERSITY AND PROFESSIONAL EDUCATION
Thomas M. Friesacher, MSc
A sworn and court-certified expert
Transport / Aviation / Accident Investigation
Department 17.30
Special areas:
Forensic Evidence Preservation
Explosive sabotage
Fire analysis in aircraft accidents
FDM analyses
Disaster Victim Identification (DVI) for aviation accident investigators
Accident Scene Risk Management
ICAO Annex 13 and EU Reg. 996/2010
Human Performance Investigation for Air Accident Investigators
Interview techniques for hearing witnesses
Systematic / Scientific Analysis Techniques of Aircraft Accidents
Master of Science (MSc) in Safety and Accident Investigation (Air Transport) – Cranfield University, UK
University certified safety management expert
University-certified Flight Data Monitoring & Flight Operational Assurance expert
University-certified crisis management and business continuity management expert
University-certified flight accident investigator and safety investigator – expert
University certified Hazards & Evidence Awareness Air Accident Responder expert
D IN EN ISO/IEC 17024:2012 certified expert aviation – flight operations
Independent, external expert of EASA
Independent accredited consultant and expert of the European Commission
Active airline pilot / captain / flight instructor
Lecturer at the Salzburg University of Applied Sciences
Expert reports for courts – public prosecutors – administrative authorities – lawyers – insurance companies – research
Objective – Expert – Independent
CONTACT
FEEL FREE TO CONTACT US
Thomas M. Friesacher, MSc
A sworn and court-certified expert
Transport – Aviation – Aircraft Accident Investigation
Aviation expert
Office Upper Austria :
Gmundnerstrasse 32/Top 2
4690 Swan City
Austria
Office Vienna :
Zollergasse 25/Top 14
1070 Vienna
Austria
VAT number ATU74400748
Mon – Fri. 09:00 – 17:00 CET
Emergency: 24/7